Emily Myers Celebrant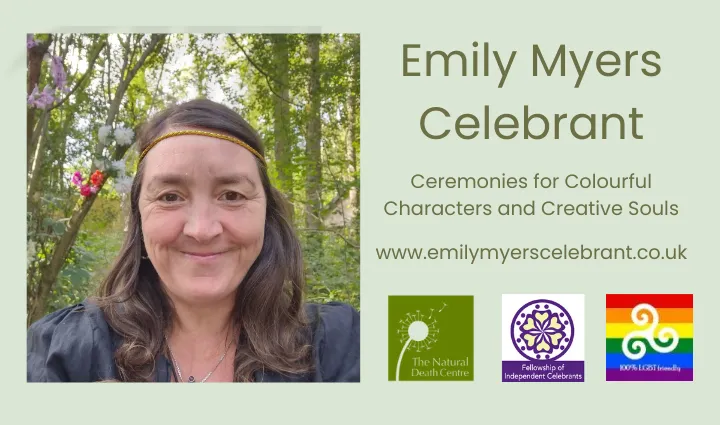 Emily Myers Celebrant
Hello, I am an experienced celebrant conducting life-affirming funerals and celebrations of life. When someone dies it feels beyond words. Where do we start? Good funerals not only acknowledge a death but celebrate and pay tribute to a life lived. They help you find comfort and hope for the time to come, beginning the journey towards healing.
There's no right or wrong way to conduct an end-of-life celebration, from the venue to what happens in the ceremony. It's whatever feels right for you and whatever you feel captures and reflects your person, summing up what made them who they were.
At a challenging time of challenging and painful emotions, I support and guide you with gentle questions and suggestions. Working together we find the words, rituals, readings, music and songs to create a beautiful tribute. Telling the story of your loved one, finding meaningful ways to say goodbye and remembering and honouring them in the way you and they would wish.